Zimmerman School Equipment Inc. can help you select furniture that makes the best use of your space.  Whether you're looking to update an existing room, add an additional room or work area, or would like to make better use of an old layout, we can help.  We have experience with the changing needs of school learning areas like ELC space, and common areas that need to accommodate students, outside of the classroom.
Feel free to call or email us today, so that we can help.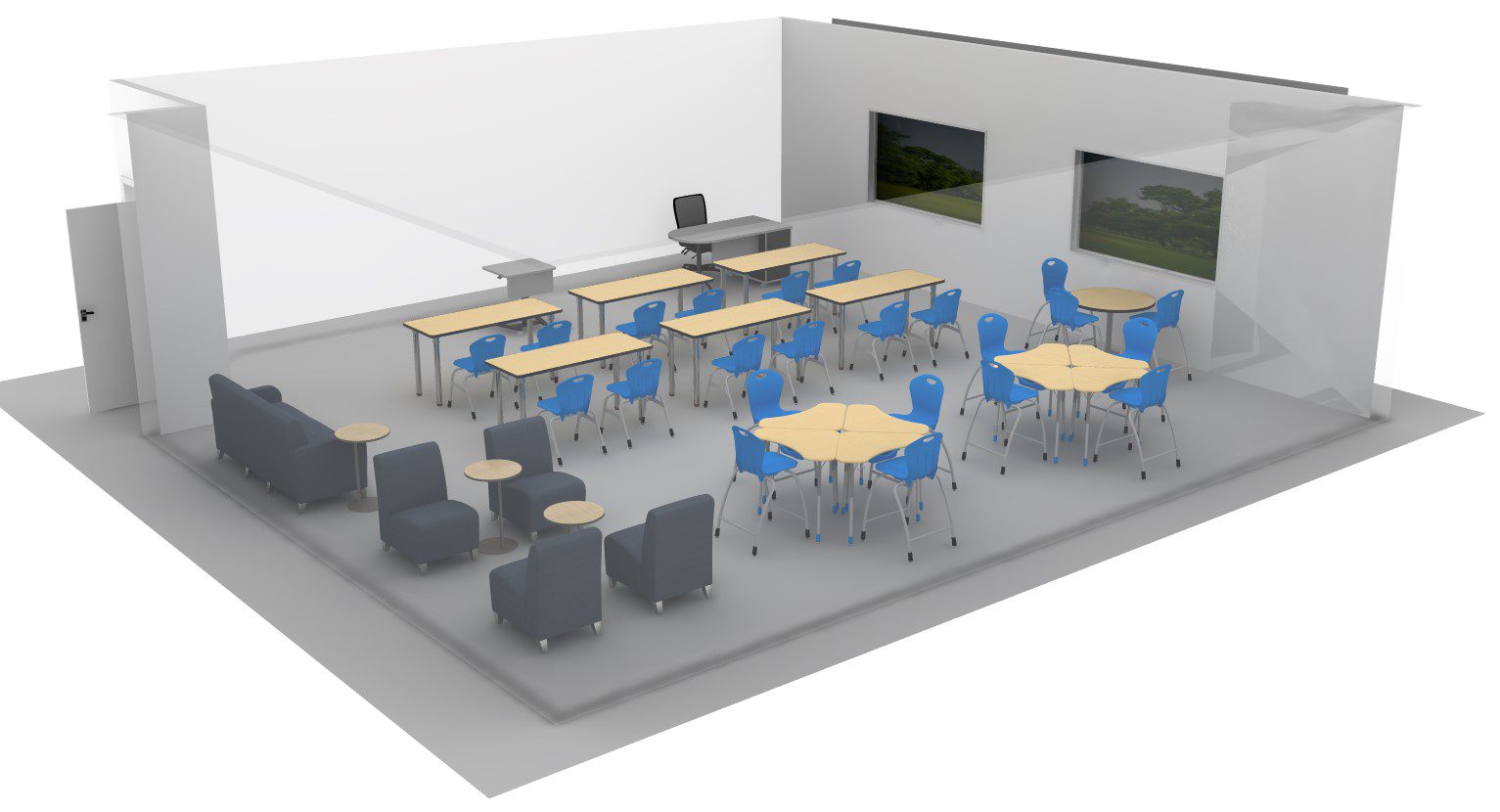 Using CET cad software, we can create both 2D and 3D renderings of your space, showing how your furniture will look.